Brush Your Teeth Daily!
For good oral health, brush your teeth twice a day with a good fluoride toothpaste!
How Old Is Your Toothbrush?
Replace your toothbrush every 3 or 4 months, or sooner if the bristles are frayed. A worn toothbrush won't do a good job of cleaning your teeth.
A Healthy Diet Makes a Healthy Smile!
For healthy teeth and gums, eat a balanced diet and limit between-meal snacks. Go easy on sugary treats!
Trusted London Cosmetic Dentist for a Terrific New Smile
At Pepperhill Dental Care we provide a wide variety of affordable options to get you the most perfect teeth possible, including natural-looking porcelain dental veneers and tooth-colored composite fillings. Ask us about veneers and teeth whitening and how we can maximize your dental insurance. We also provide teeth whitening, braces and dental implants.
If you're interested in a whiter smile, we offer a range of gentle bleaching procedures that protect your enamel while brightening your smile.
Dr. Trosper is also experienced in dental bridges and dental crowns to make sure your smile dazzles everyone.
Call now for an appointment for London cosmetic dentistry at (606) 877-8700 or just fill out our simple online form. Please don't hesitate to contact us if you have any questions. We are here to help, and look forward to speaking with you!
Dental Service Areas
Pepperhill Dental Care is proud to provide cosmetic dentistry in London, Jackson County, Corbin, Manchester and Mount Vernon.
Map and Hours
If you need to find a dentist contact us at (855) 518-9492 for a map, office hours and directions. We're looking forward to helping your learn about your options for affordable cosmetic dentistry.
Pepperhill Dental Care
130 Thompson Poynter Road
London, KY 40741
General Info: (606) 877-8700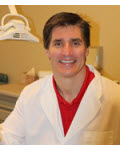 Dr. Michael J. Trosper
more info »