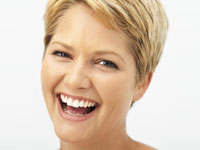 Ready for a stunning smile? London teeth whitening from Dr. Michael Trosper can put a great big gorgeous smile on your face. Our dental team is known for outstanding results when it comes to whitening teeth.
We know that you want to look your best, and we offer a range of safe and effective bleaching products to whiten teeth. Our good-natured and highly-competent team will explain the tooth whitening options that are the best fit with your dental situation.
You can schedule a convenient time for London teeth whitening by calling our congenial staff at (606) 877-8700 or by completing our easy online form. Our Pepperhill Dental Care team is committed to delivering a smile you'll be proud to show off!