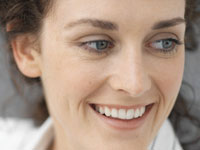 London sedation dentistry at Pepperhill Dental Care will make you feel calm and relaxed. Just ask any of our satisfied patients who came to us with dental anxiety, and left feeling pleased with their clean, healthy teeth. Ask us about conscious sedation to help relieve the stress of some cosmetic dentistry procedures.
Our friendly team of dental pros has extensive experience with many kinds of dental sedation, including conscious sedation, nitrous oxide and other methods that will make your visit stress-free. We'll make sure you feel comfortable during your dental treatments.
Call (855) 518-9492 now for London sedation dentistry with Michael Trosper, D.M.D.. Or you can fill in the website form for easy scheduling. We're here to care for your teeth comfortably.
Read more about sedation dentistry: